1 tag
Wholehearted Prayer
To God Through Jesus By Faith
"Don't look back, you're not going that way."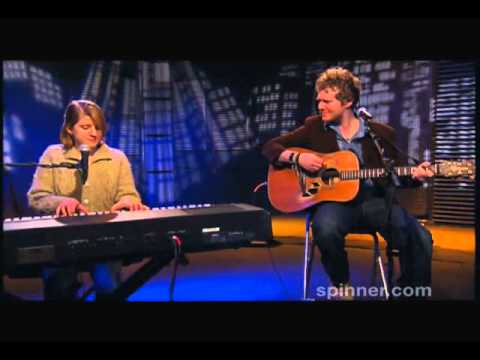 Anonymous asked: Was it difficult to cultivate your relationship with Christ while traveling abroad?
gospel vs. religion
Reflecting on Easter last year, I remember a sermon that Matt Carter preached that changed my life. He preached it a few months before that too, because this is just that important: When living in "religion"… there is struggle with guilt we run away from God when we sin we struggle with forgiving others it is lifeless we repent because of fear When living in the gospel… we...
yum. →
I will be working in The Chocolate Factory this summer! (Literally, it's the official part of the address too)
the future freaks me out.
Seeing graduates caught up in the past bothers me. People who hate their jobs, live with regrets, and wish for the past. Where is my life headed? Will post-college life be even better than college? Even before I entered college I've been told that college will be the best years of your life. But now as I am more than halfway through and I'm starting to see the end, I strive for more. ...
"When people plan their stories around themselves, they come to the end and..."
– Don Miller
Someone sing this with me.
"Failure is an education, not a judgement."
Gross.
Me: (drinking homemade smoothie) Why do you have tapioca straws?
Natasha: It's best to drink smoohies out of it...wait...don't chew it!
Me: YOU REUSE THESE?!
It makes me sad how fast people tend to float away from each other. We need some major glue to keep us all stuck together.
Person A: How are you?
Person B: Good. How are you?
Person A: Good!
The two will then walk away and move on with their lives. I've always hated this shallow but typical American formality. As an immigrant kid, I would just shrug and say "okay", and not ask the question back. I would rather tell someone how I really am, and visa versa. But then that would be awkward to attempt since most of these interactions are with mere acquaintances. I have finally grown to accept it and join in with society.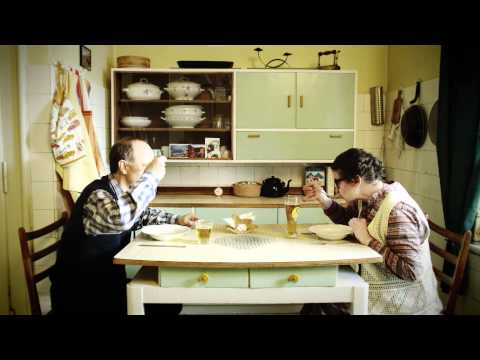 "For everyone who exalts himself will be humbled, and he who humbles himself will..."
– Luke 14:11
"Great minds discuss ideas, average minds discuss events, small minds discuss..."
– Eleanor Roosevelt
food.
I realized today that I might have a problem. I literally think about food 24/7. It's always in the back of my mind. When I'm on the tram or in class, I think of ways I can get access to food. When I'm hanging out with my friends, I think of the next place we can get food. When I'm just sitting there, I daydream about food. When I'm studying, all I want is food. When...
spiritual seclusion.
Experiencing God in seclusion is crazy — I have been learning more than I have all year. God has really shown His presence in unexpected situations and in times of need. As great as community has been in the past couple years, this has taught me that my relationship with God does not depend on it. 
praises.
It's sad how much I tend to doubt God. Not of his ability, but his genuine care for me. Being alone and feeling so isolated for my first couple days here, I felt that God only cares for the end result and how I get there doesn't matter. But like always, He shows His faithfulness and blesses me in unexpected ways. For example, I met a group of girls that I can go to church on Sundays...
europe?
While you guys cry at UT football games and get sunburns at ACL, I will be having the time of my life exploring the continent of Europe. Just kidding about the former part, and I'm actually not looking forward to leaving at all. But while I am gone and you're curious about what the heck I'm doing, you can check out my travel blog here: http://jamieontheroad.tumblr.com/ See you...
goodbyes.
These past couple of weeks I have been making my rounds of goodbyes. Many of them, to be honest, were numb and almost emotionless, but some of these left a little dent in my heart. Maybe it's because I'll see most people in a semester, but that is beside the point. There has only been a few times in my life in which saying goodbye to someone made me want to cry a little, or want to...
intern.
God has been so so good. I have been praying for an internship for weeks. I needed one so that I can be productive and get more business experience and stay in Austin this summer. By the time finals rolled around, I still didn't have one and I freaked. After spending a week applying to more internships, I had four interviews in line for the week after RecWeek. I drove up in Austin not...
major problems.
I've been thinking a lot about my major lately. I'm still in the process of deciding what I want to specify in business, and what I would want to my minor to be. Right now I'm sitting here studying finance and I don't like what I'm learning. Money money money. I usually don't feel challenged when it comes to content, and whenever I do I still don't feel...
ready?
I'm sitting here on my bed with all my things packed. I'm feeling sad. Reluctant.  Home is a place where I feel completely comfortable. A place of family, good food, and memories. A place where I can let the lazy monster take over, and there will be no consequence. A place where I can sit in all day and not feel lonely. Leaving this sanctuary tomorrow morning will be tough, but...
I really really really want to be a good person.
rambling.
Just because I have not posted in forever. (Please excuse the poor grammar…I am exhausted!) Summer = a time for reconnecting with old friends, hanging out with new ones, teaching kids how to swim, hating it but loving it, working out again, attempting to get skinny again, still eating a lot but more healthy, getting boba all the time, finally appreciating Chinatown, South Padre, playing...
goals.
Goals of this week: no cursing no gossiping no procrastinating This will be extremely hard. On the bright side, I'm now an official Deltasig! After 8 weeks of essentially torture, it is done. I love my pledge class. ALPHA GAMMAS <3
lost.
I have been losing a lot of things lately. I lost my literature textbook. I lost my swimming log book. And I just lost my green water bottle. I'm not used to this. I feel like I'm losing time, like I'm losing hope, like I'm losing in everything I do. What if I get lost from You? I get so preoccupied with all that I have to do that I neglect to actively follow. School is...
cray cray.
I was just in the community bathroom when I ran into one of the girls in my hall. She did a double take and asked me my name so I told her. Then she started sorta giggling or something and I was beginning to give her a weird look. But then she told me a short story: She was listening "Desert Song" by Hillsong and praying in her room last Saturday for God to open up to her the...
I really want to go on a mission trip this summer. Preferably to Africa.
apple.
So the other day I was grocery shopping at HEB and I was picking out red delicious apples to take back to the dorm. Then out of the blue this young lady popped up and told me that she used to work at a grocery store and that she recommended the honeycrisp apples since if you can smell the apple-y smell then it tastes good! So I was like "okay thanks!" and checked out the apples. And...
hell.
Today's message at church awakened me. Recently I've been so indifferent about my faith and even the existence of God, but what the pastor said today really spoke to me. The Heaven and Hell series began today, and today's main focus was all about hell. He talked about how in hell, one's soul will not experience numbness, but instead will retain all memories and...